Marketing & Branding
Management and Promotion of Artists in the Japanese Market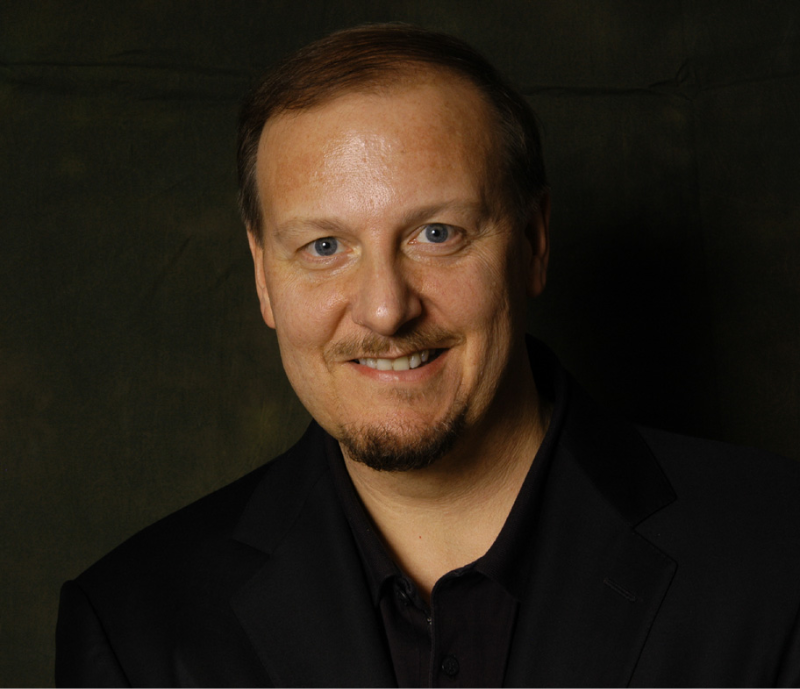 Charles Fazzino
World renown 3D pop artist from New York US
Planning and Management of Art Shows
Organization and management of Charles Fazzino 3D Art Shows in art galleries and event spaces of over 80 prestigious department stores throughout Japan
List of clients
A glimpse of the art shows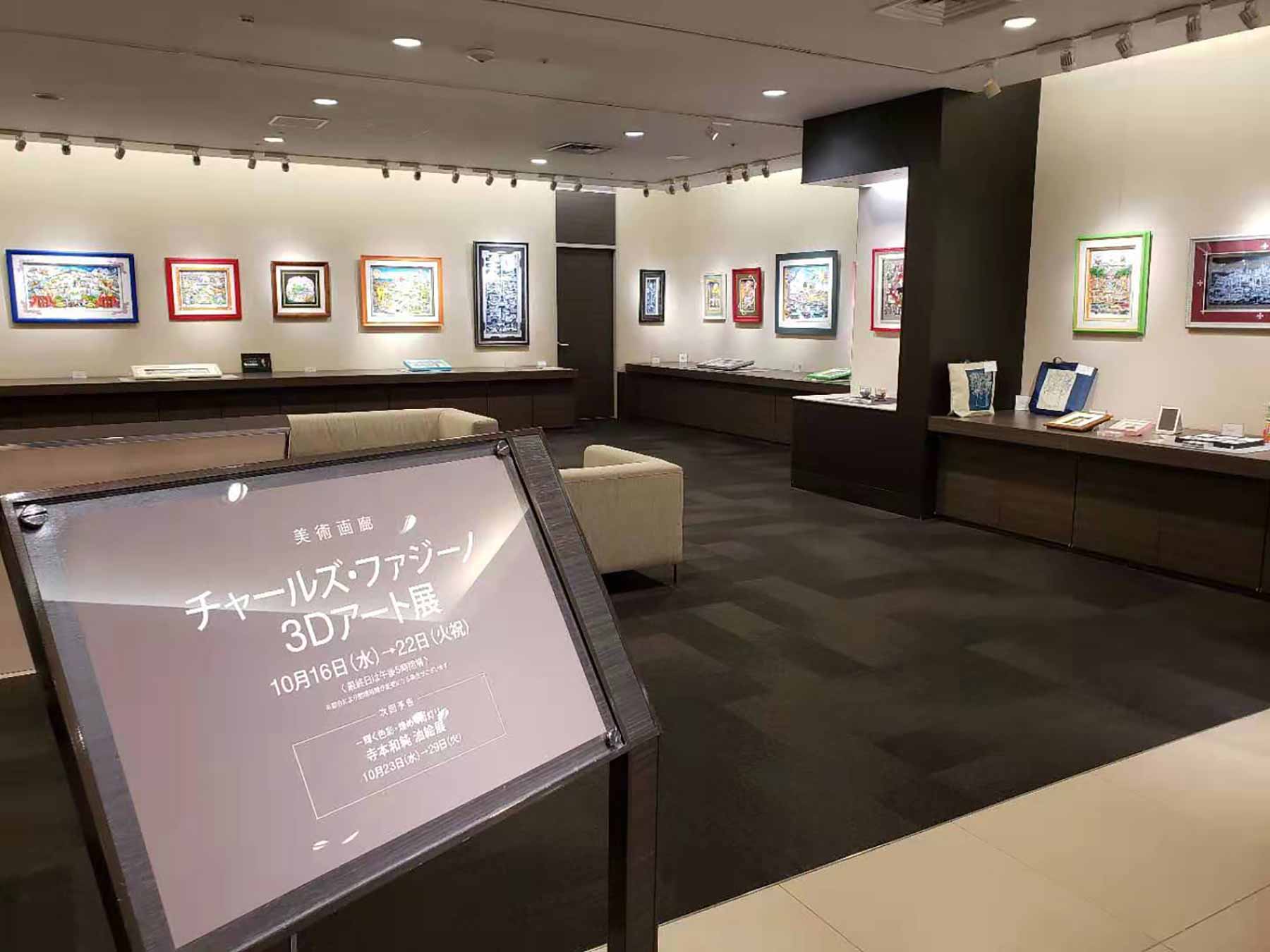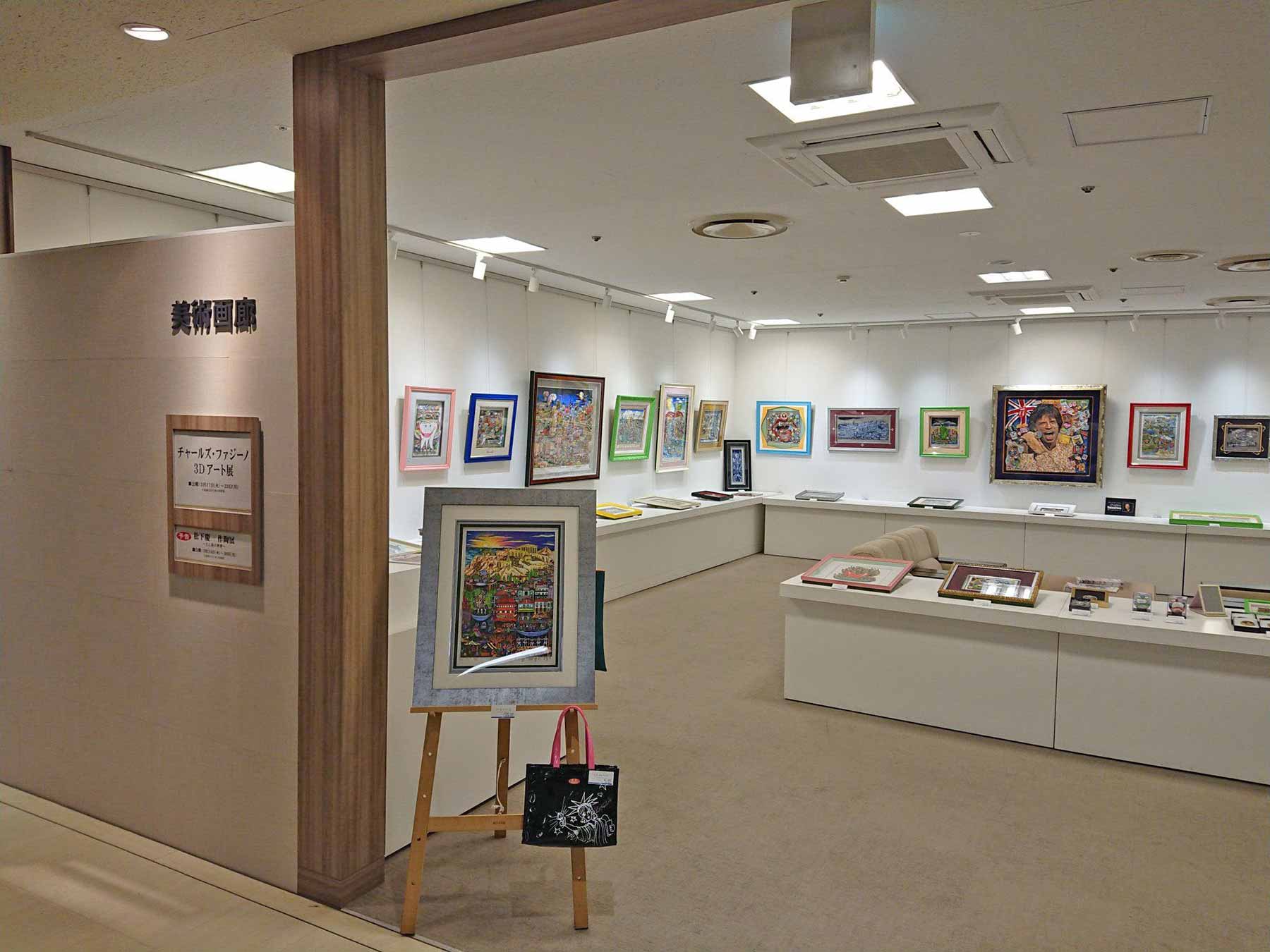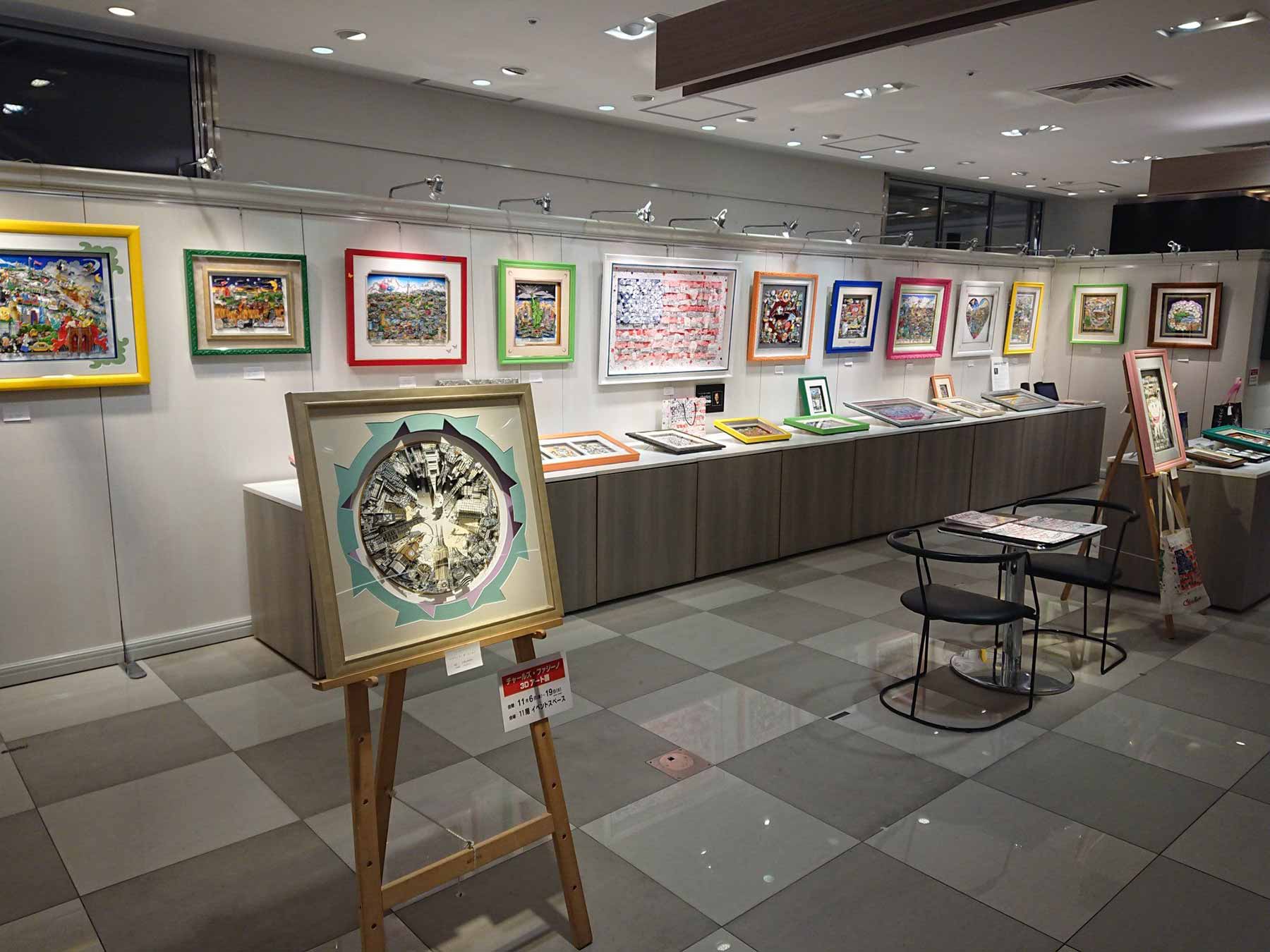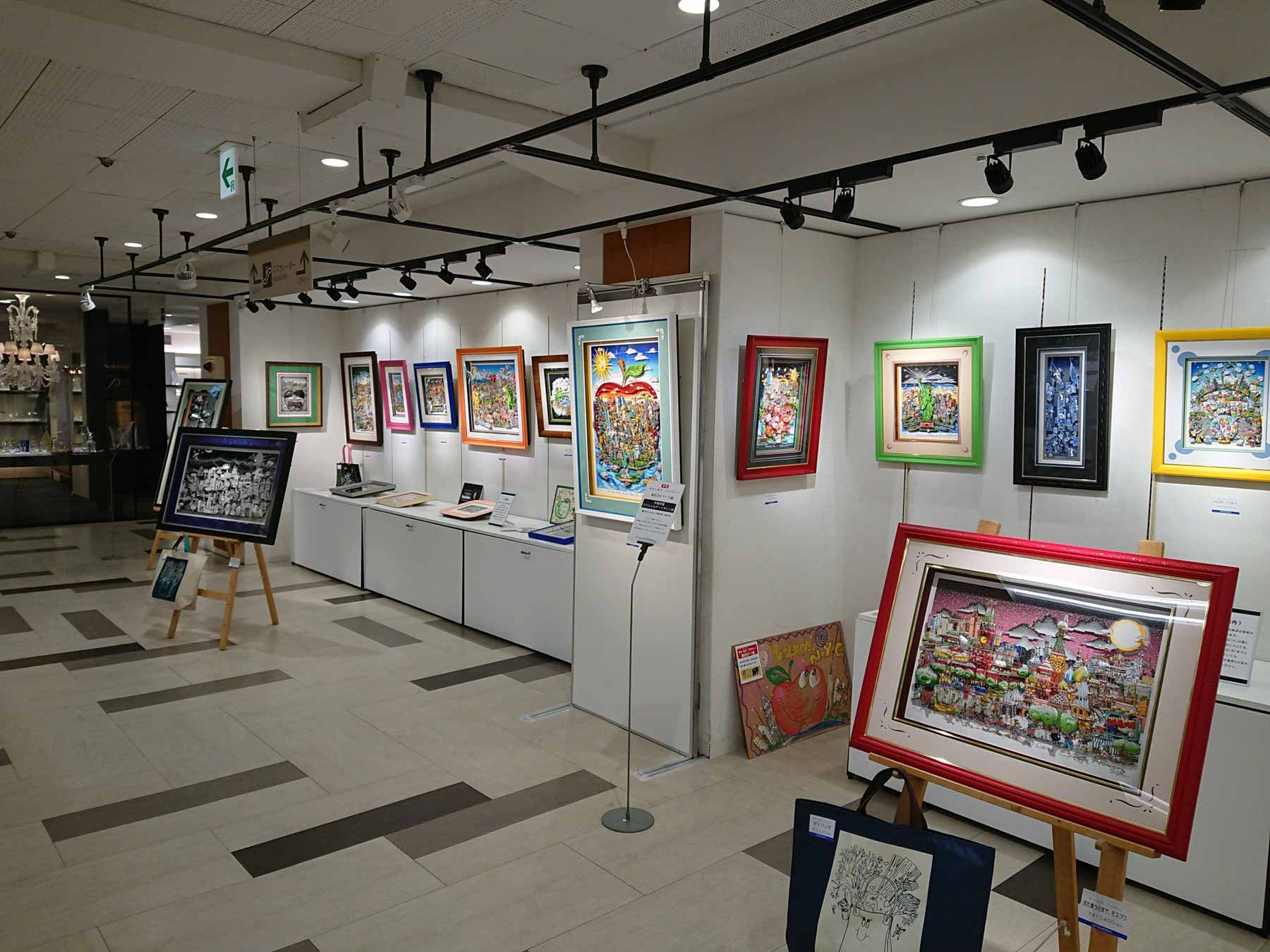 Original Order Production of Charles Fazzino 3D Art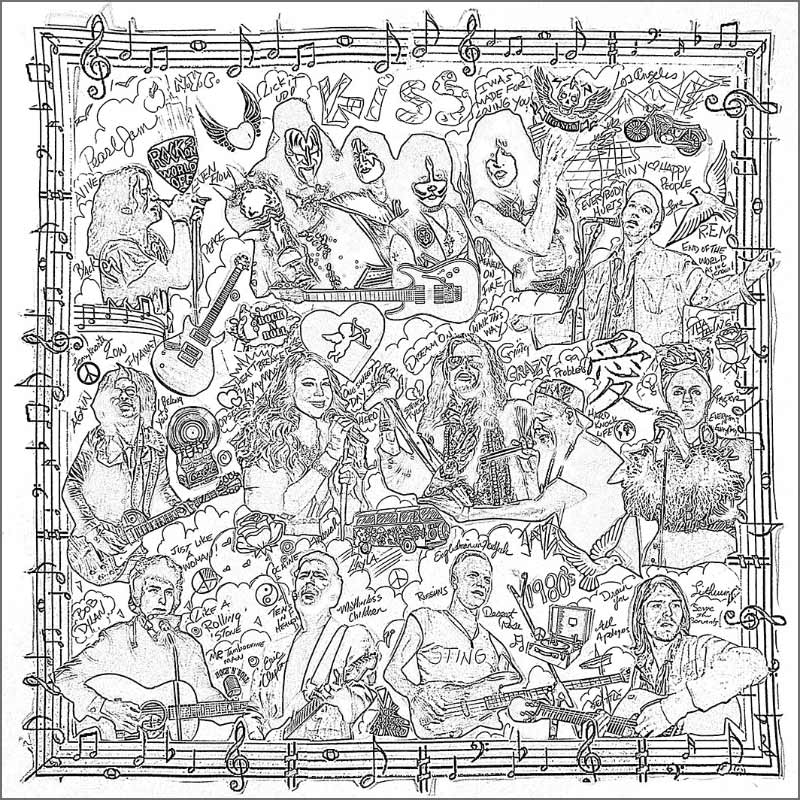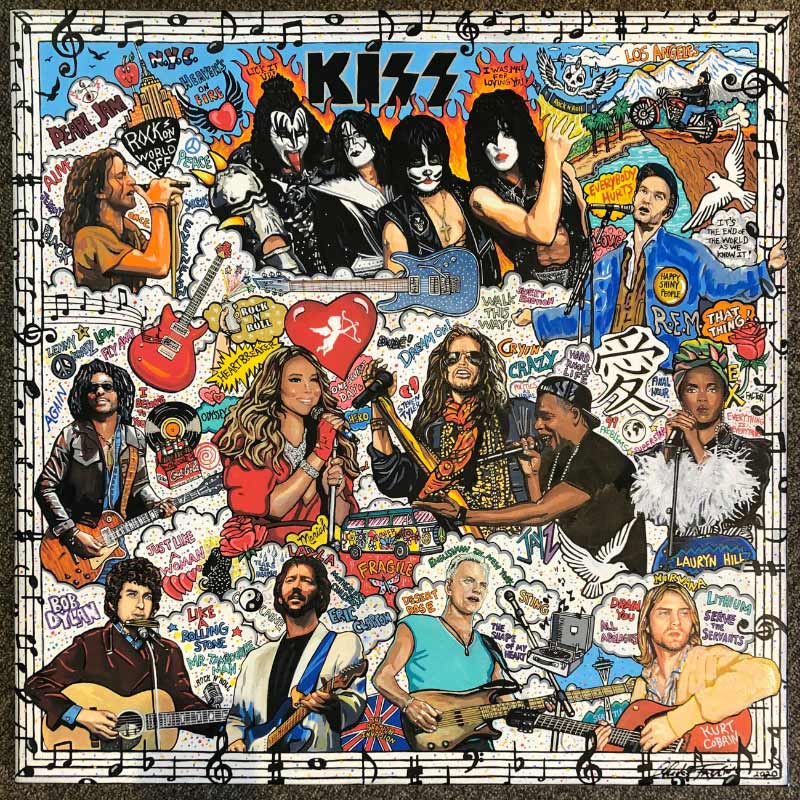 Selected Frames
All frames are made in a studio in Japan by expert craftsmen.
We do not make frames just to exhibit artwork. We believe frames are also a part of the artwork. Our frames are made under the supervision of frame designers.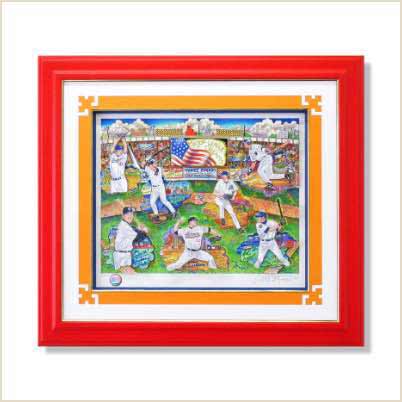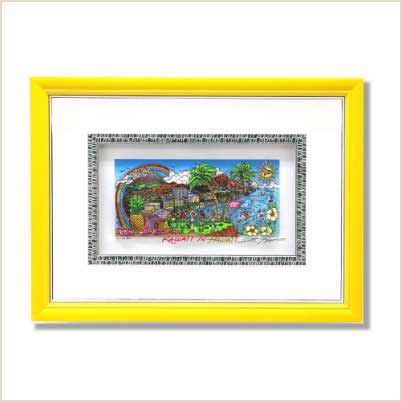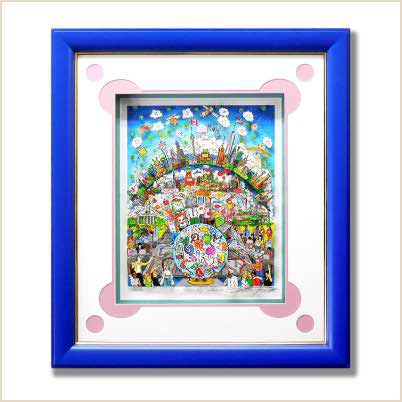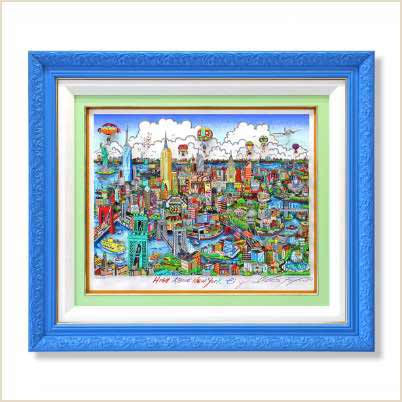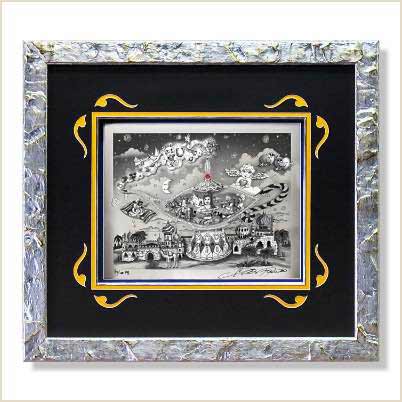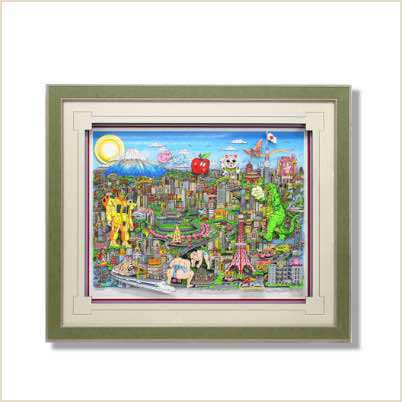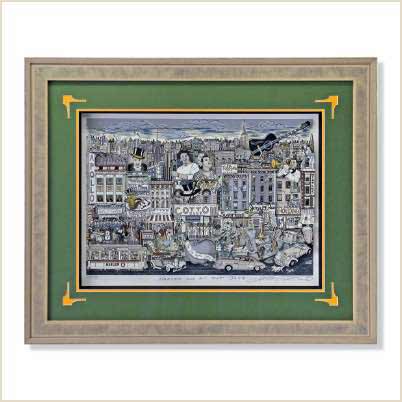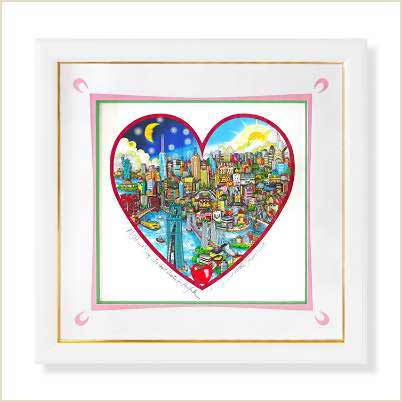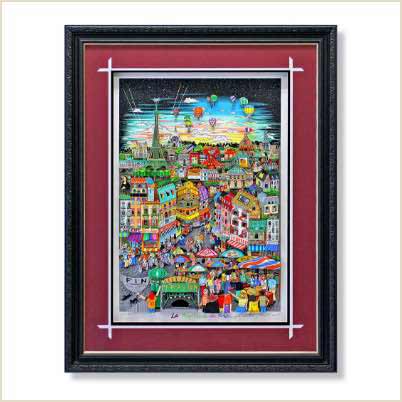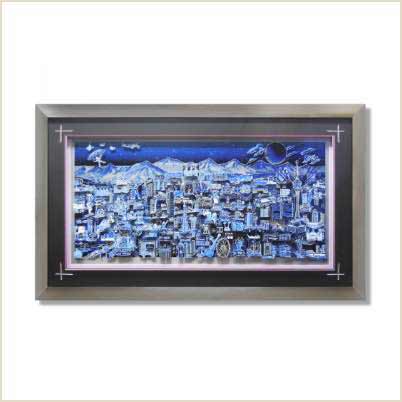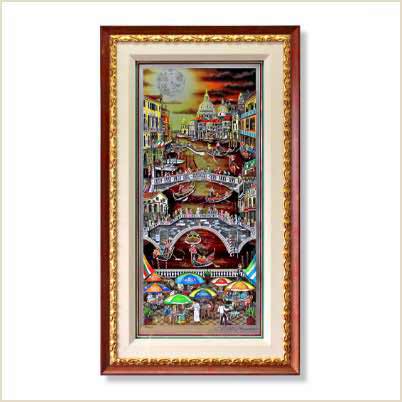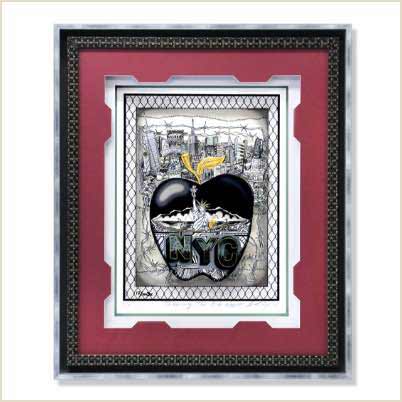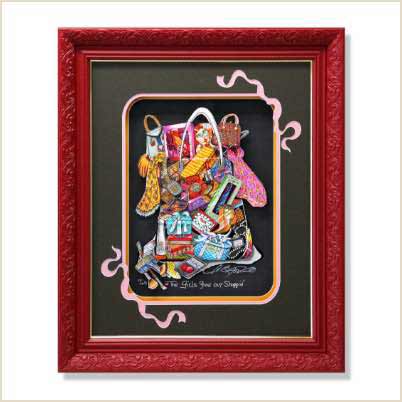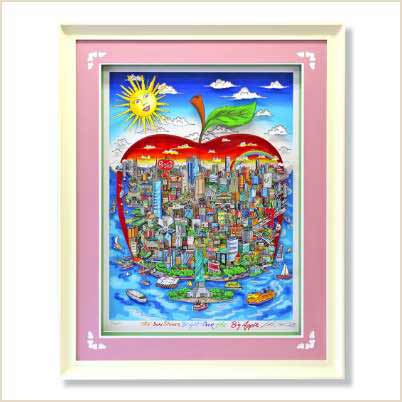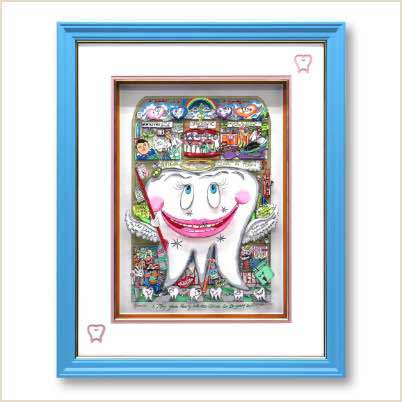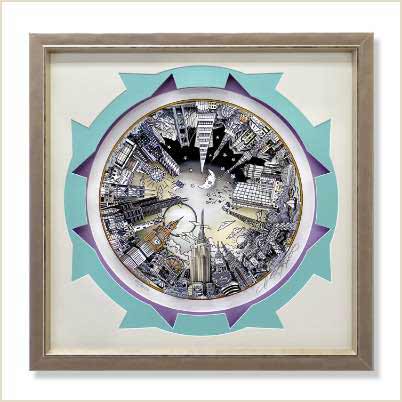 In addition, we frame the same piece in numerous ways, and take requests to match the customer's preference.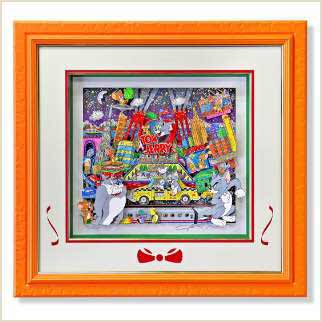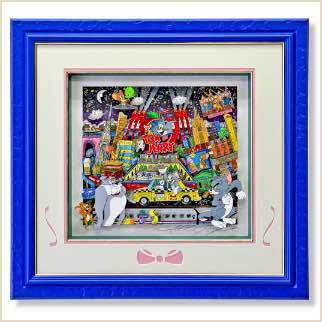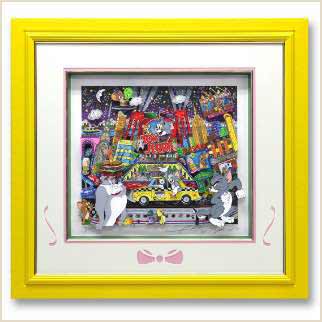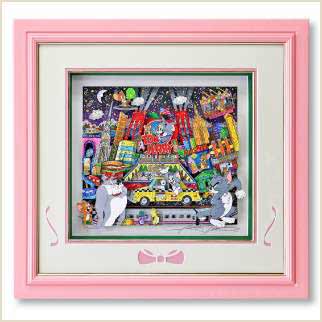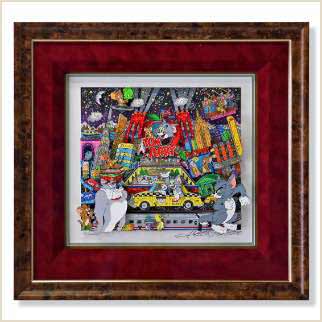 We coordinated the pieces below and frame according to the request of this gourmet hamburger restaurant to match their style.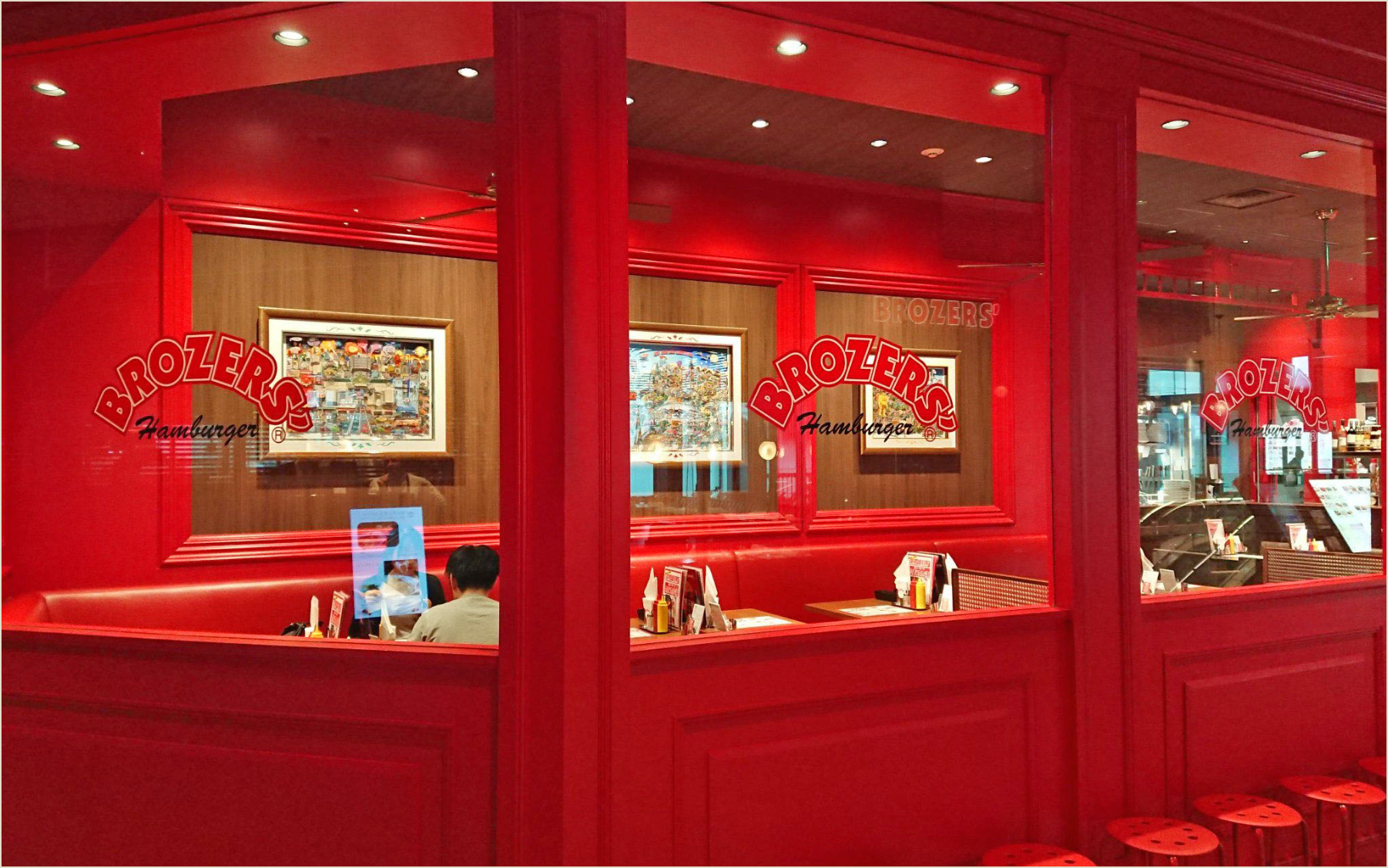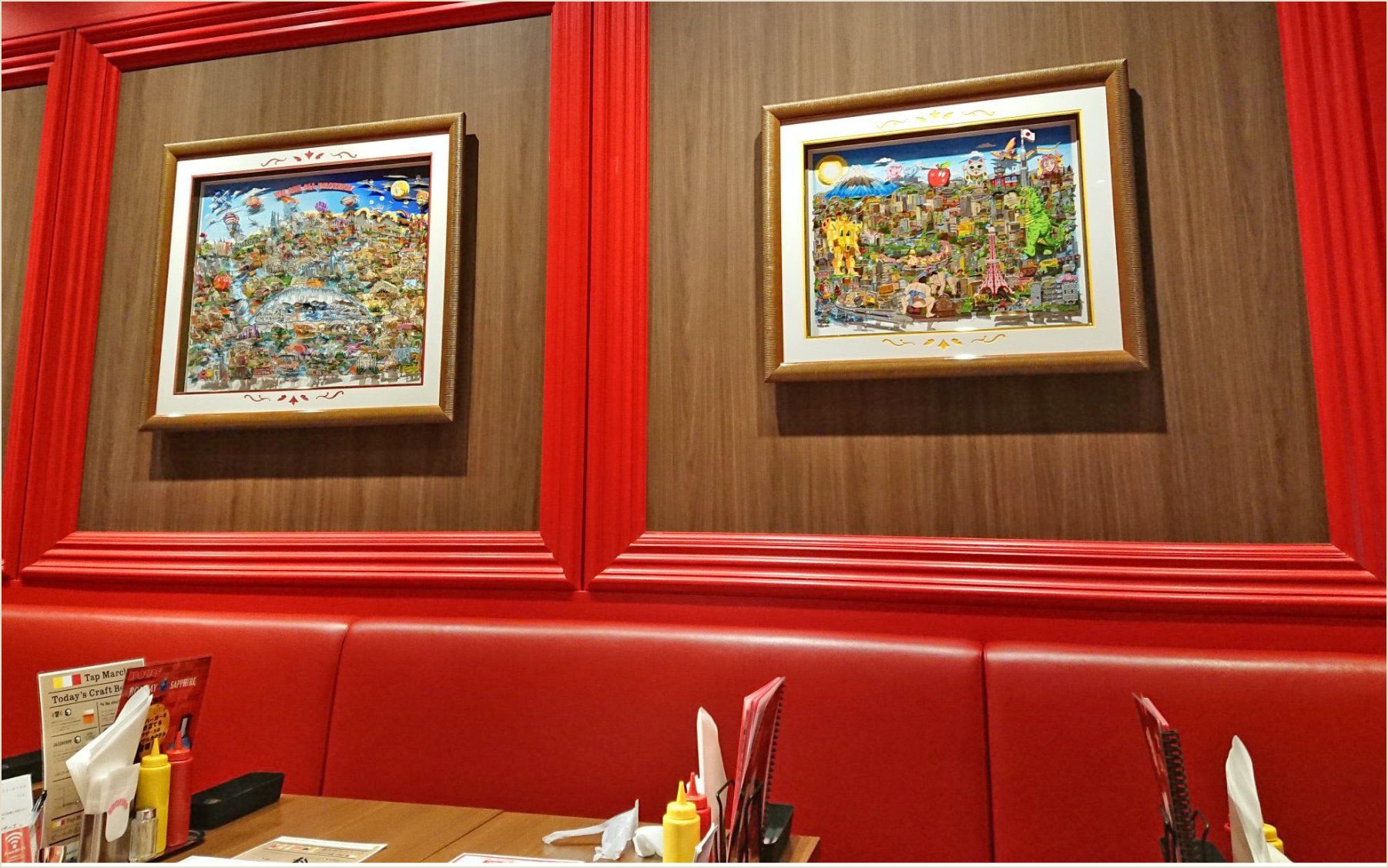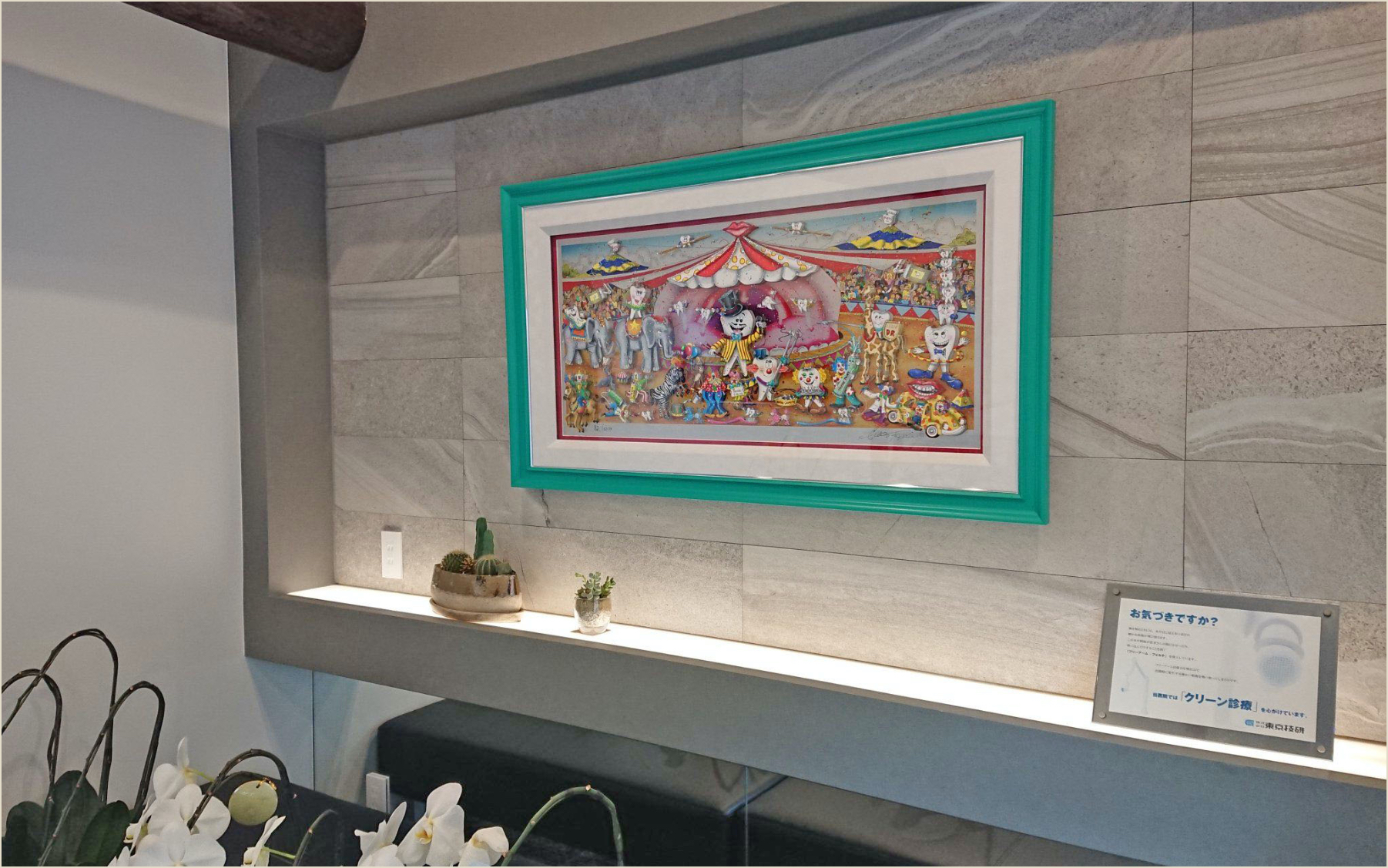 Production of Merchandise and Novelty Items
We produce merchandise and novelty items to enhance the artist's work for a new market. We are able to order directly from factories abroad.

Tote bags and enamel bags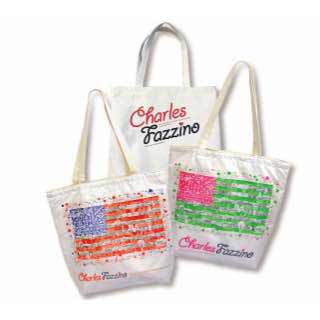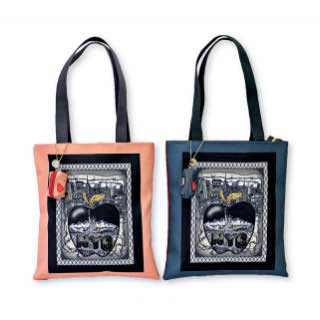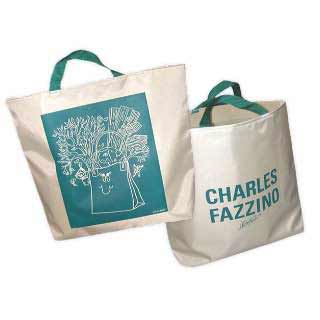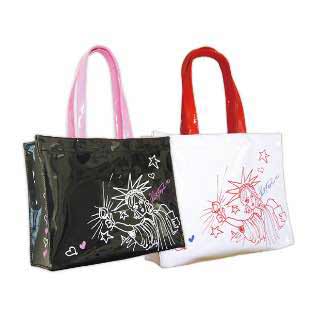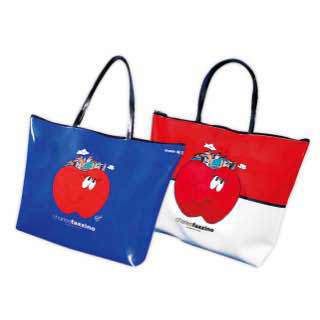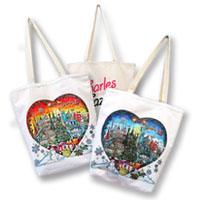 Handmade pin brooches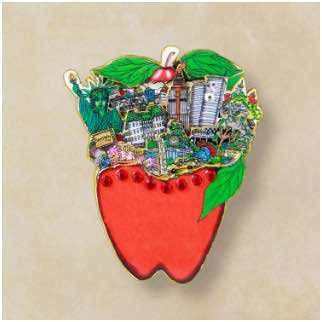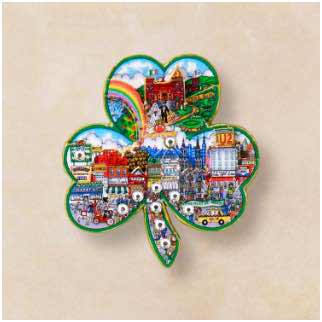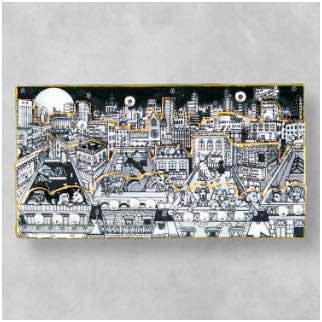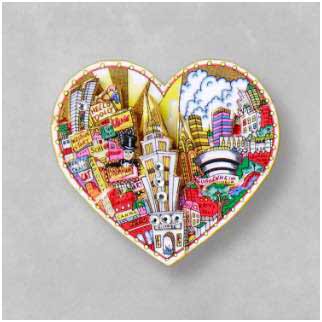 Paper bags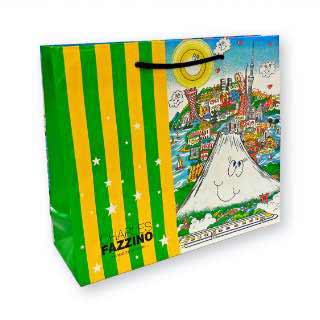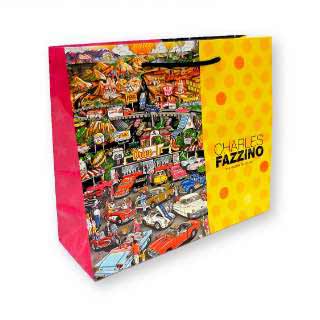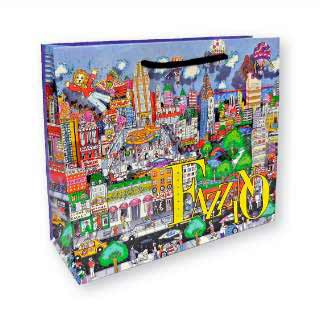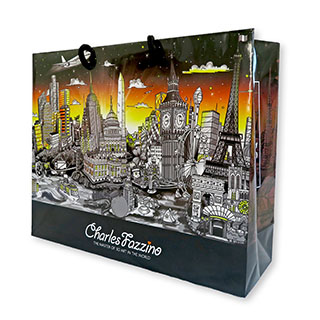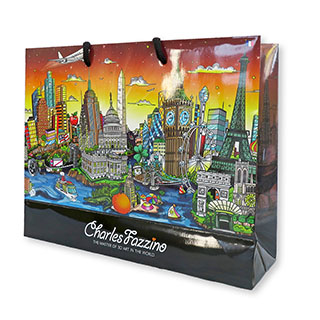 T-shirts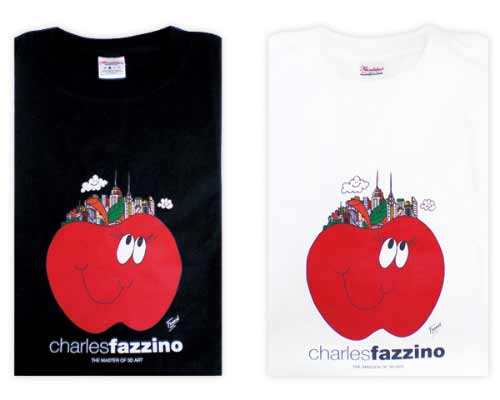 Postcards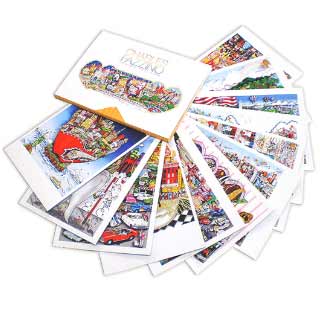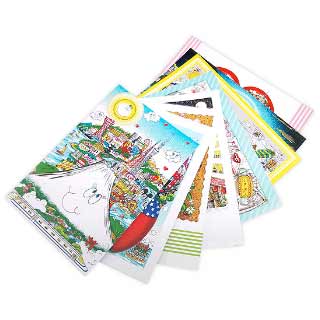 Wall calendars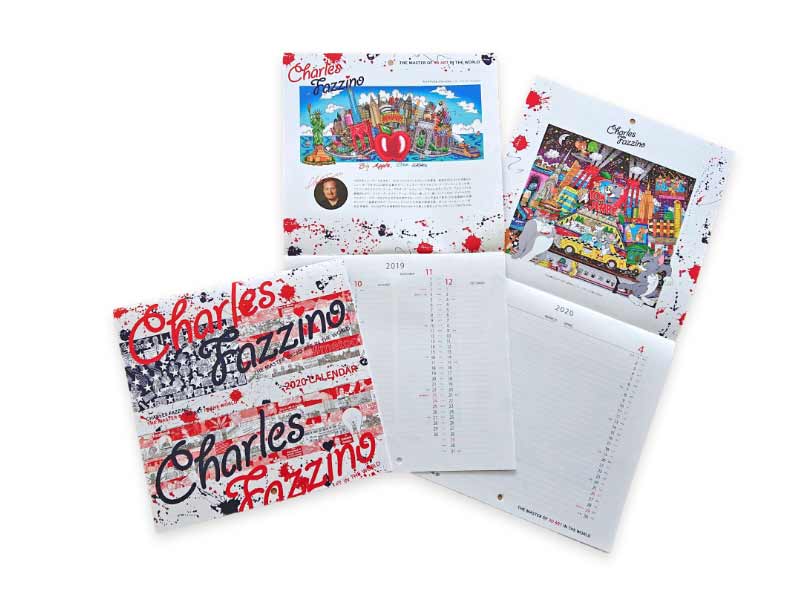 Paper fans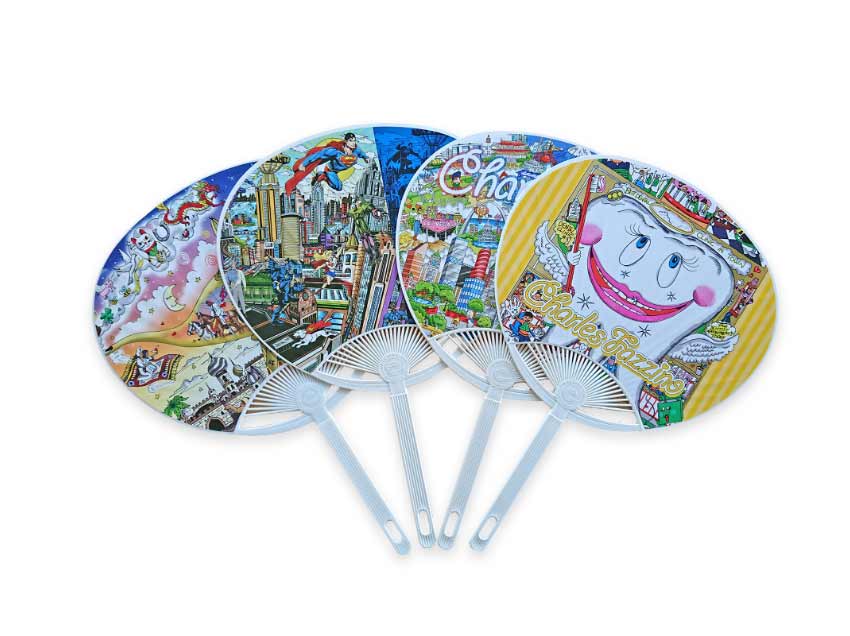 Zinzooong Mini Ping Pong Table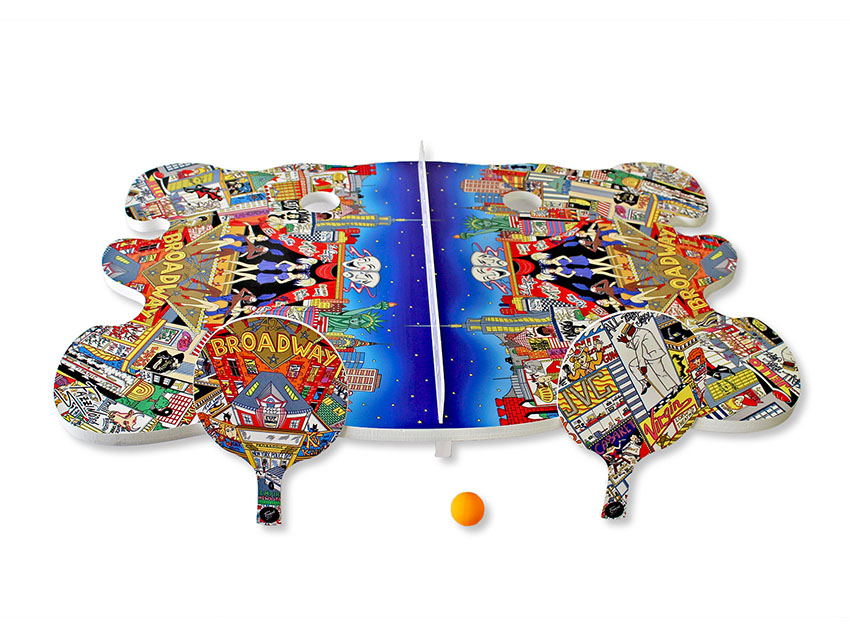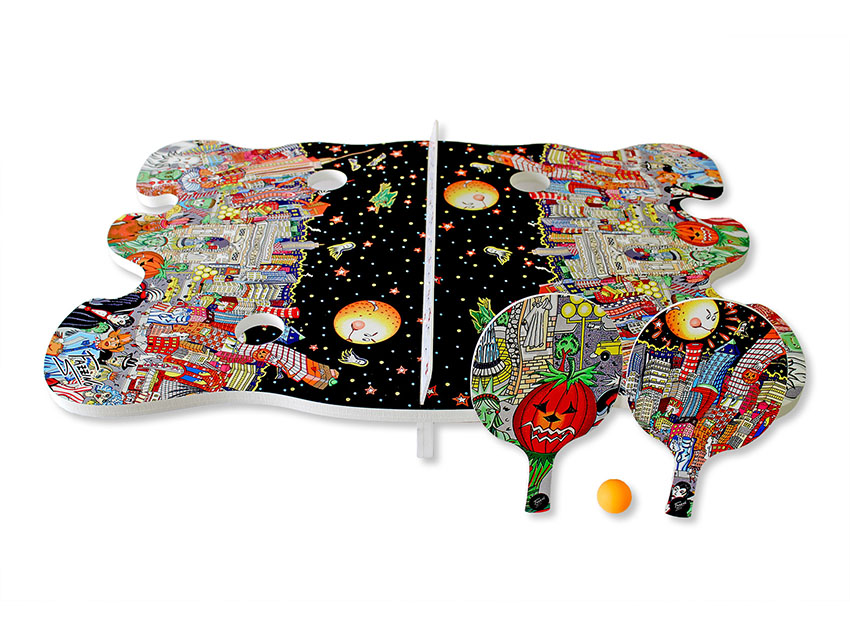 Fun Art Mug
Hidden artwork/image will appear when pouring hot liquid into it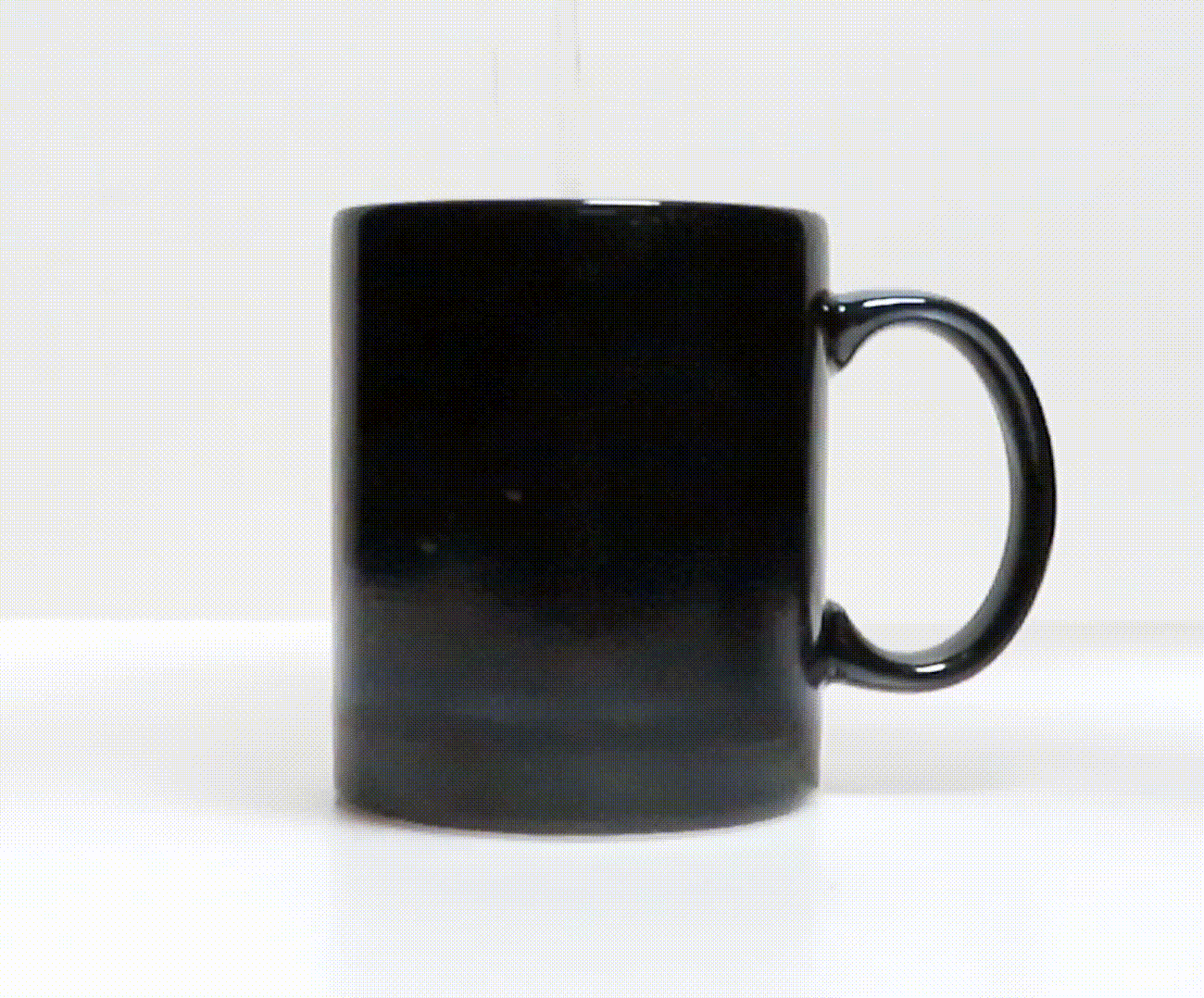 Production of Promotional Materials and Advertisements
Public Transportation Posters On trains, subways, busses, taxis, etc.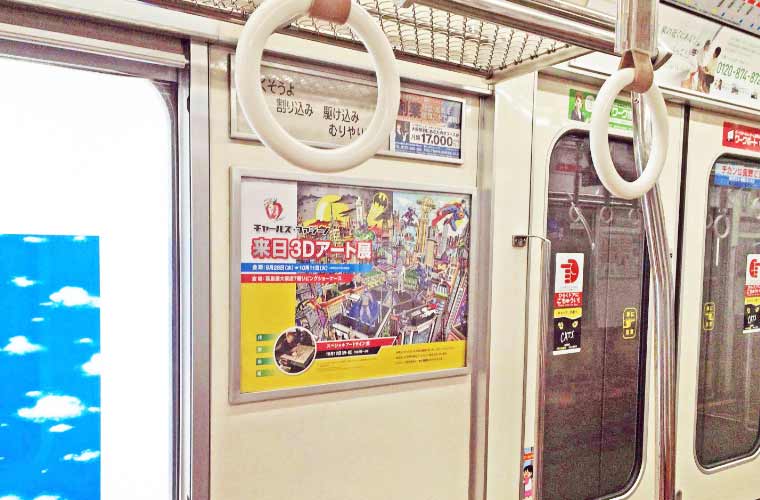 Electronic signage
Elevator advertising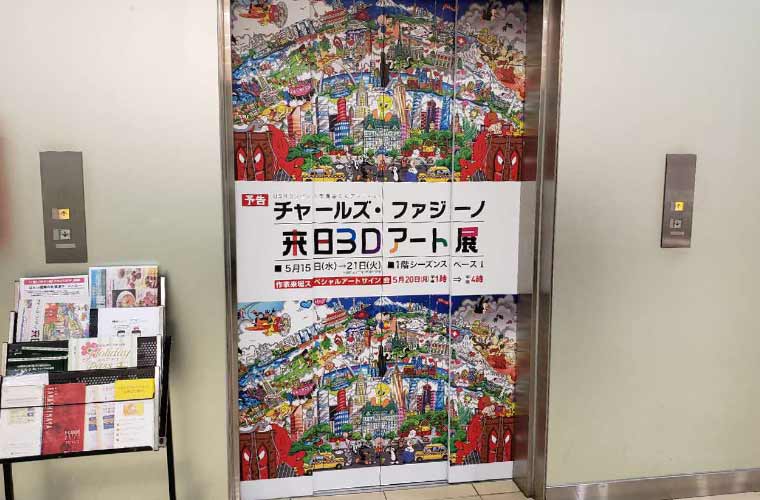 Banner ads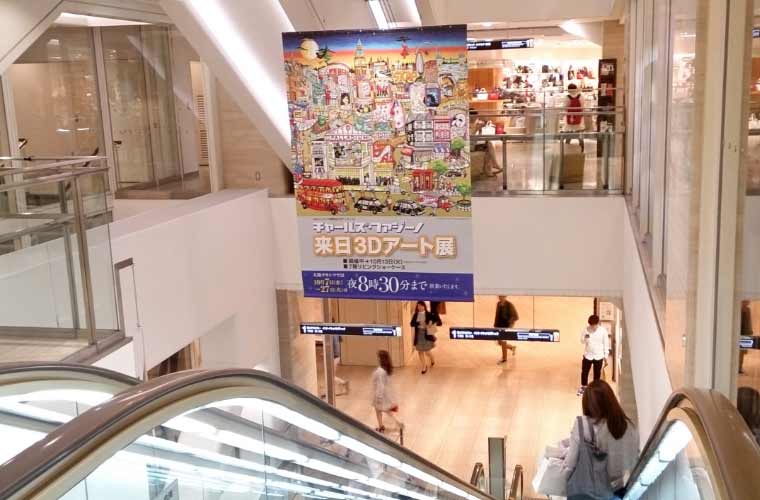 Pamphlets to introduce artists and artwork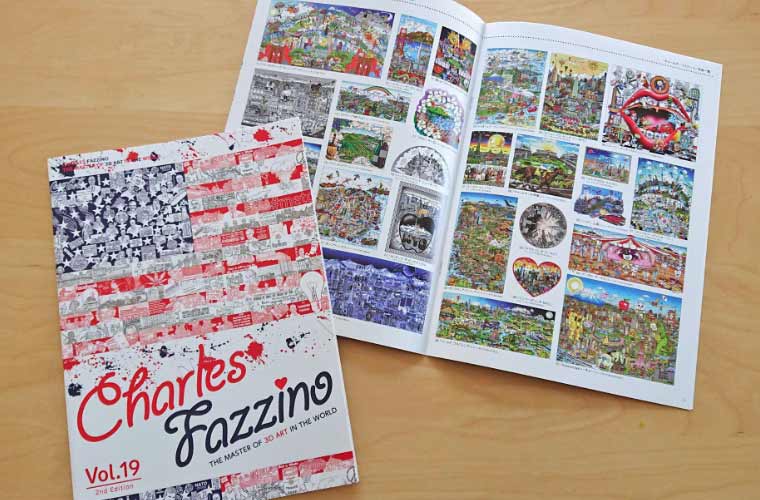 Promotional leaflets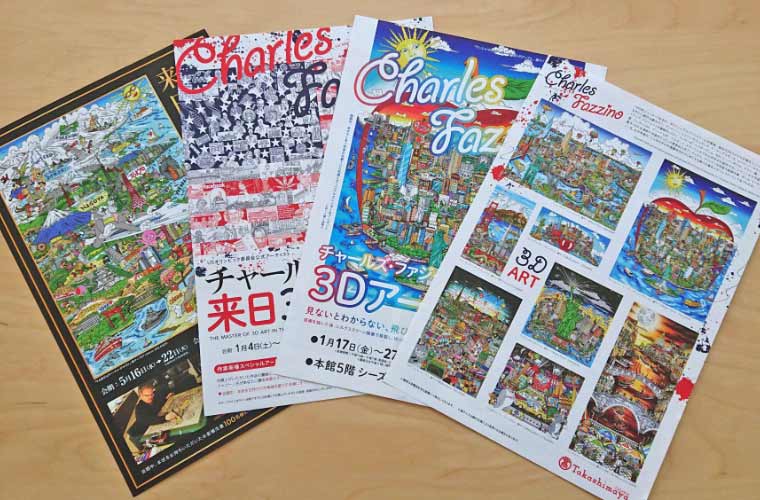 Direct Mail Postcards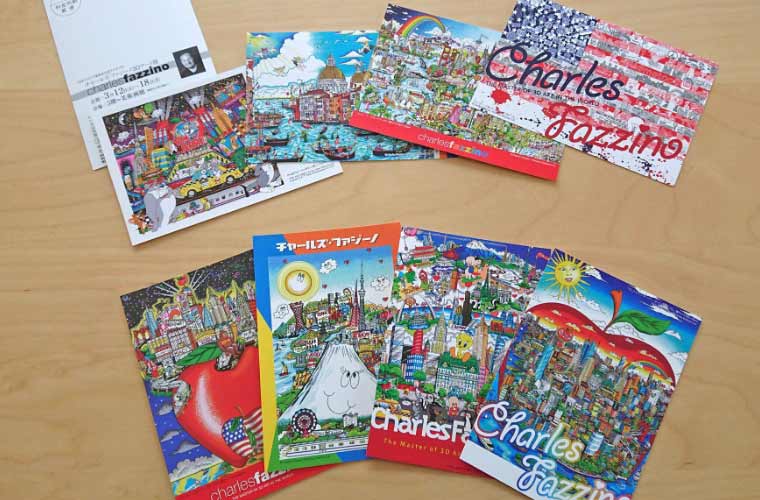 SNS marketing